THERE'S no denying that car ownership is pricey and in recent months that's especially true, with the cost of buying a used car skyrocketing and petrol and diesel reaching record high prices.
However, Black Friday car accessory deals can help take some of the sting out of things, making it cheaper to purchase the tech such as dash cams, which can help lower insurance premiums, as well as child car seats, cleaning accessories, tool sets and more.
When is Black Friday 2021?
Black Friday is on November 26 this year. It comes the day after Thanksgiving is celebrated in the United States, which has been on the fourth Thursday of November since Abraham Lincoln decreed it so in the 1800s.
However, although Black Friday itself might be seen as something of a crescendo, sales often begin days and weeks ahead of the end of November. In fact, it's wise to start keeping lookout from the beginning of the month.
When is Cyber Monday?
Cyber Monday comes three days after Black Friday; this year it's on November 29. Often, the online-only sale heralds the end of the Black Friday period, and you'll find that many of the most popular products that are discounted during the course of November are sold out by Cyber Monday. However, retailers are increasingly beginning to keep their sales going well into December.
Because of unpredictable stock levels, Cyber Monday can be a risky time to do online shopping. If there's a model of dash cam or pressure washer that you've really got your eye on, you might not want to wait past Black Friday itself. It entirely depends on how lucky you're feeling.
Do car accessories go on sale for Black Friday?
You can expect a wide variety of car accessories and tech to be discounted during the course of November.
Deals will no doubt be offered by online giants such as Amazon — which is often credited with bringing Black Friday to British shores — and eBay, as well as traditional high street retailers including Argos and John Lewis, and automotive specialists such as Halfords.
What Black Friday car accessory deals were available last year?
In 2020 we saw discounts on everything from car shampoo to dashcams, with many savings worth hundreds of pounds to drivers. We're expecting more of the same this year, so keep your eyes peeled.
Pressure washers
Pressure washers have uses far beyond the weekly or monthly wash of your car: they can be used to clean decking, patios and fencing, and some models are extremely sophisticated. However, that didn't stop them going for peanuts in 2020, with Amazon slashing the price of some models from household name Kärcher by half. There were also some great deals at AO.com, including £100 off the then-top-of-the-line Kärcher K7.
Child car seats
It goes without saying that you shouldn't wait until Black Friday to buy a car seat if the one your child is currently using is broken or has been outgrown, but if the timing falls correctly, it can be a great opportunity to save a few quid on one of the many expensive aspects of parenting. In 2020 Amazon had some of the best deals, discounting models by trusted brands Maxi-Cosi, Britax Römer, Cosatto and Graco by more than a third. There were also savings of around 20% at childcare retailers Uberkids and Mamas and Papas.
Cleaning products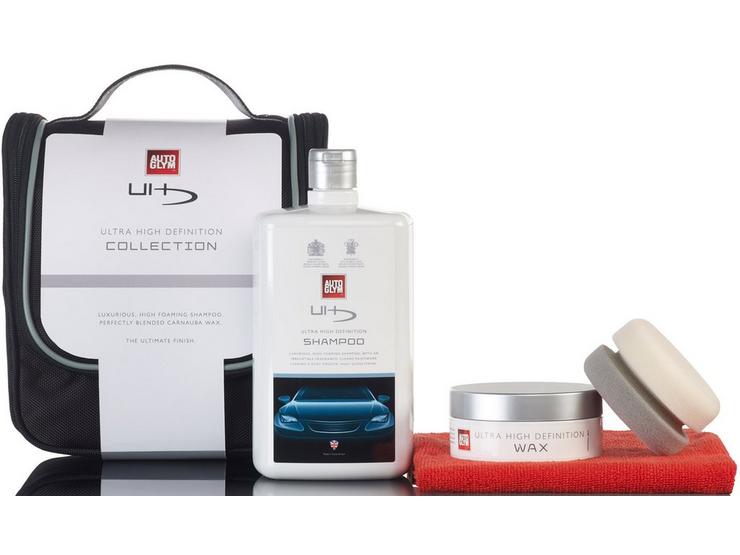 Car shampoo perhaps isn't the first thing you think of nabbing in the Black Friday sales, but we saw some great deals on car cleaning products in Halfords' sale last year, including on kit by Autoglym, which is often seen as the last word in automotive care. Its combos, like the Ultra High Definition Collection and Polar Collection, make great Christmas gifts for a loved one whose car is their pride and joy.
Dash cams
The use of dash cams among drivers is on the rise in the UK, and increasingly the footage they provide is crucial in insurance claims and even criminal cases. However, they can be eye-wateringly expensive, especially if you want a device from a brand like Garmin or Nextbase. Luckily, you can find devices discounted by more than £100, and cheaper models for less than £20.
Tools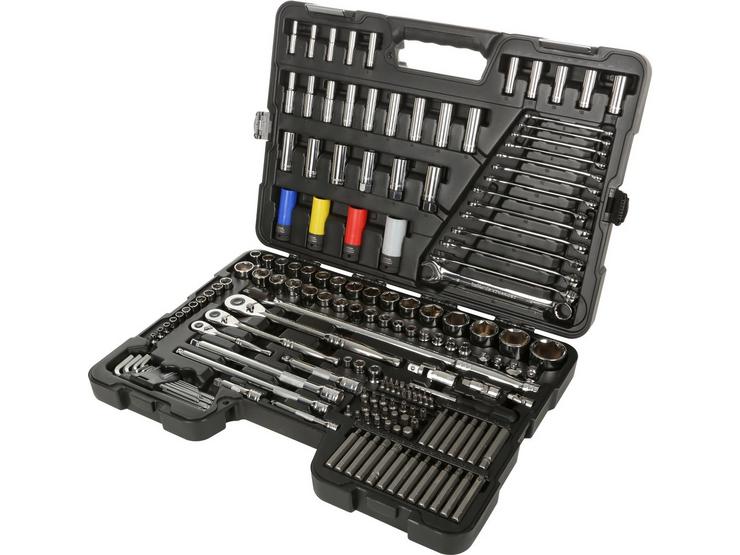 Although the fruits of your labour can often result in a sale that makes you a good chunk of cash, tinkering isn't a cheap hobby. However, if last year's sales are anything to go by then you can save a bit of cash by buying your next power tool or socket and spanner set in the Black Friday sales. And like car cleaning products, tool sets are often great gifts for petrolheads. If you're feeling especially generous this festive season, we even found a 3D printer for £500 on Amazon when trawling last year's sales.
Which retailers will have the best Black Friday car deals in 2021?
There'll be a great many outposts offering deals this Black Friday, and not all of them will be from places motorists expect. As well as the usual suspects such as Halfords and MachineMart, as well as online retailing behemoths Amazon and eBay, you'll find great deals at places including John Lewis and Very, as well as AO for tech like dash cams and pressure washers.
However, if previous years are anything to go by, we'd expect Amazon to have the widest variety of deals, as well as some of the biggest discounts.
Is Black Friday a good time to buy car accessories?
Definitely — if you can afford to wait, you'll find the cheapest deals this side of the Boxing Day/January sales. It's an especially good time to buy Christmas presents for the car enthusiast in your life: we're sure a new dash cam, tool set or car care kit will be met with nothing less than a smile.
If you're struggling to think of a present for a petrolhead, don't fear: we've compiled the ultimate Christmas gift guide for car lovers.
Should I wait until Black Friday to buy car accessories?
In some cases, we'd say yes — for example, you're unlikely to urgently need a new pressure washer before Black Friday rolls around, no matter what time of year it is. However, some things — car seats, for example — shouldn't wait, and if you've got a discount on your insurance thanks to having a dash cam, you shouldn't drive around without one installed.
This article features products that have been chosen independently by Driving.co.uk staff. We may earn revenue if you click the links and buy the products.