On 20 August at Bicester Heritage, RADwood UK will be celebrating the cars, music, and culture of the 1980s and 1990s. Men channelling their inner Sonny Crockett, dressed in a white linen suit and a pair of espadrilles. Maybe accompanied by a pet alligator named Elvis, although you might want to check with Bicester Heritage before bringing a large reptile to the event.
Women paying homage to Cindi Lauper, courtesy of wild makeup, flared dresses, big bracelets and even bigger hair. Or Sgt Harriet Makepeace, from Dempsey and Makepeace, who would carry off a blonde bob and Smith and Wesson .38 Special to deadly effect. We're just hoping that somebody turns up dressed liked Timmy Mallett. That would be utterly brilliant…
How much is your car to insure? Find out in four easy steps.
Get a quote
You can read more about RADwood UK, including how to get your tickets, by visiting this page. Before you go, here is our list of forgotten or obsolete tech from the '80s and '90s, some of which might be on display at Bicester Heritage. Just add rear window louvres, three-spoke alloys and a Fido Dido window sticker.
Talking cars
Mention talking cars to anyone who grew up in the 1980s and thoughts will turn to one of two icons of the decade: Michael Knight's K.I.T.T. or the Maestro. Okay, 'iconic' might be a stretch for the Maestro, but there was something otherworldly about the car's talking dashboard. It was as though Nicolette McKenzie – the Kiwi actress who provided the voice – was sitting in the dashboard. Hey, these were different times – we were easily impressed.
On the other side of the Atlantic, the 1981 Datsun Maxima was the first car in the US to feature a voice alert system. It's not our favourite of the genre, not least because it featured just one alert: 'Please turn off the lights'. We prefer the 1987 Chrysler New Yorker, which featured a 'chap' who said 'thank you' when you listened to his commands. As a New Yorker, we wish it said: 'Have a nice day'.
Car phones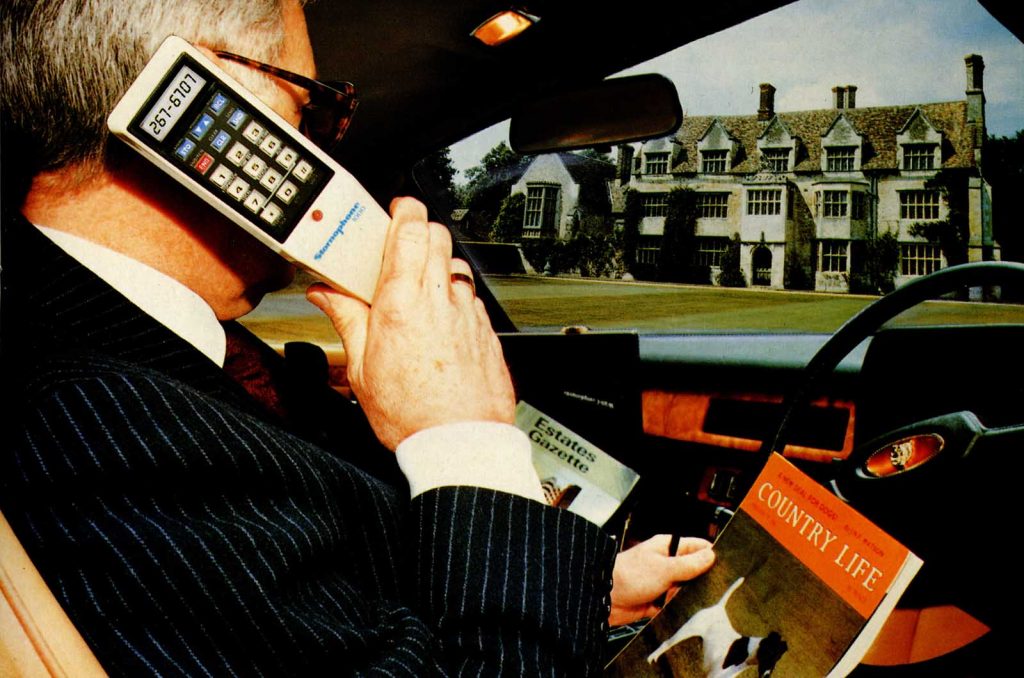 The car phone wasn't invented in the 1980s, but it came to define the decade of excess. No self-respecting yuppie – that's 'young upwardly-mobile professional', for our younger readers – could live without one. Back then, it was perfectly legal to hold a telephone the size of a house brick to your ear while on the move.
They weren't cheap. This BBC footage from 1981 shows Sue Cook – she didn't pull out of this gig ­– making a call to a colleague from inside a Ford Cortina. The price of the Pye Telecom system? A snip at £2800, or around £8500 in today's money. Presenter Hugh Scully was unimpressed, saying: 'not, alas, for me'.
Graphic equalisers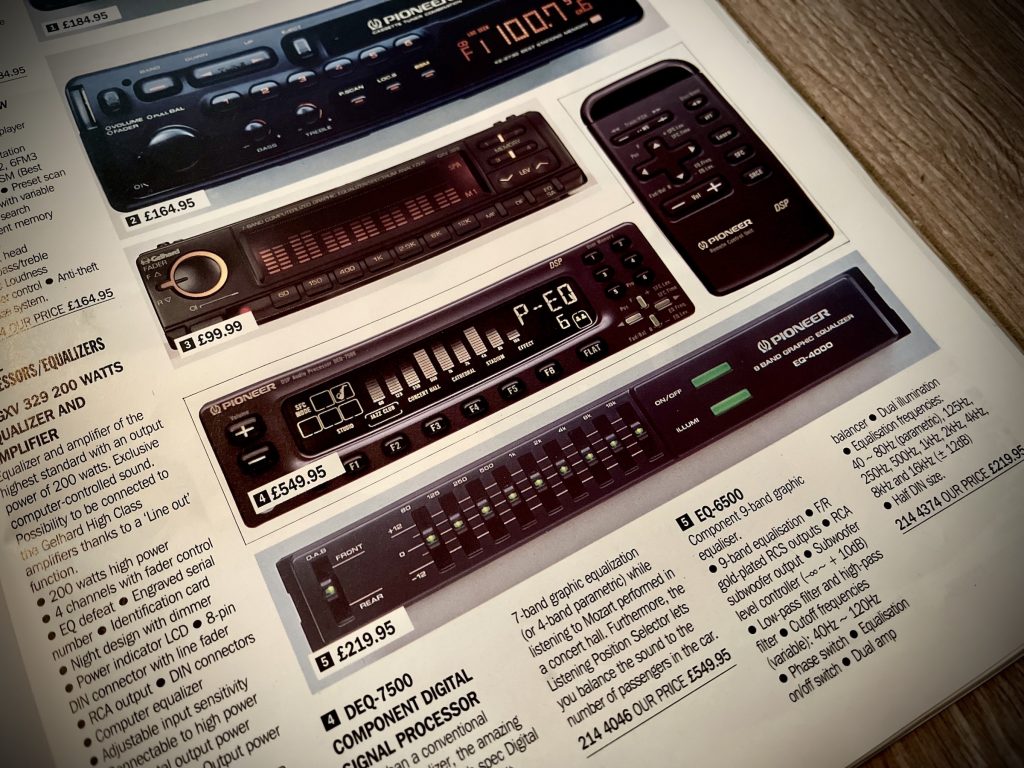 'We like our cars, the cars that go boom.' Not our words, dear reader, but the words of American hip-hop duo L'Trimm, aka Bunny D and Lady Tigra. The 1980s, er, classic, was, according to The Washington Post, 'a flirty ode to guys who have cars with powerful subwoofers that landed in the middle of the Billboard Hot 100 in 1988'. You were probably too busy swaying to Mistletoe and Wine or bopping to The Only Way is Up to notice.
Even a 6000-watt car audio system, with 48 speakers, a subwoofer the size of a dishwasher and more tweeters than an aviary wouldn't be complete without a graphic equaliser. The 'dancing' bars were more mesmeric than watching Bez stamping out fires on Top of the Pops, and we're not twisting your melon, man. Kudos points to anyone who arrives at RADwood with L'Trimm's Cars That Go Boom cranked up to the max. Turn down the treble and flaunt your bass, so your car can be heard in almost any place. Even Banbury.
Turbochargers and boost gauges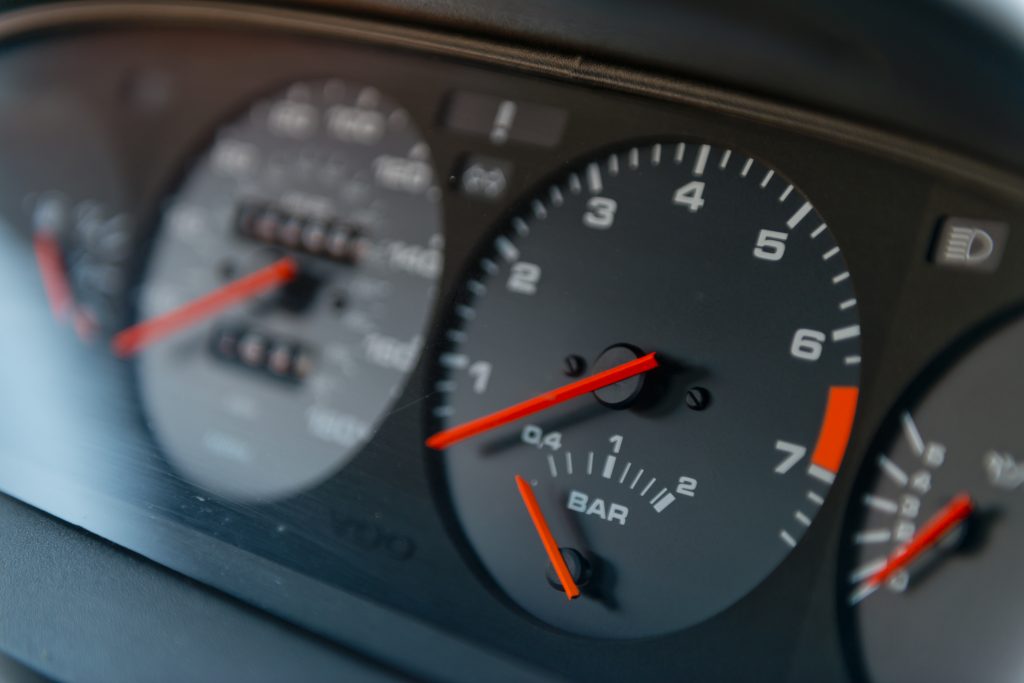 Turbos haven't gone away. Today, the turbocharger is put to good use making your new car with a weedy engine produce the kind of performance and economy figures that in the 1980s would have seemed less likely than anything coming from Mars. Yes, yes, your author knows that Jeff Lynne's masterpiece was released in 1978, but he remembers the terror of listening to it as a young lad in the '80s.
In the decade of red braces and shoulder pads, turbo was good, turbo was right, turbo worked. Driving a turbocharged car gave you an edge in the office car park. It was also a great leveller. From the yuppie's 911 Turbo to the architect's 900 Turbo to Gary's Escort 1.1 GL 'Turbo', turbocharging was available to all. Sticking a Turbo sticker on your car made it quicker. As did fitting a turbo boost gauge, even if your car wasn't turbocharged. We hope there's at least one Renault Fuego at RADwood, so we can invite them to enter the turbo zone.
Digital dashboards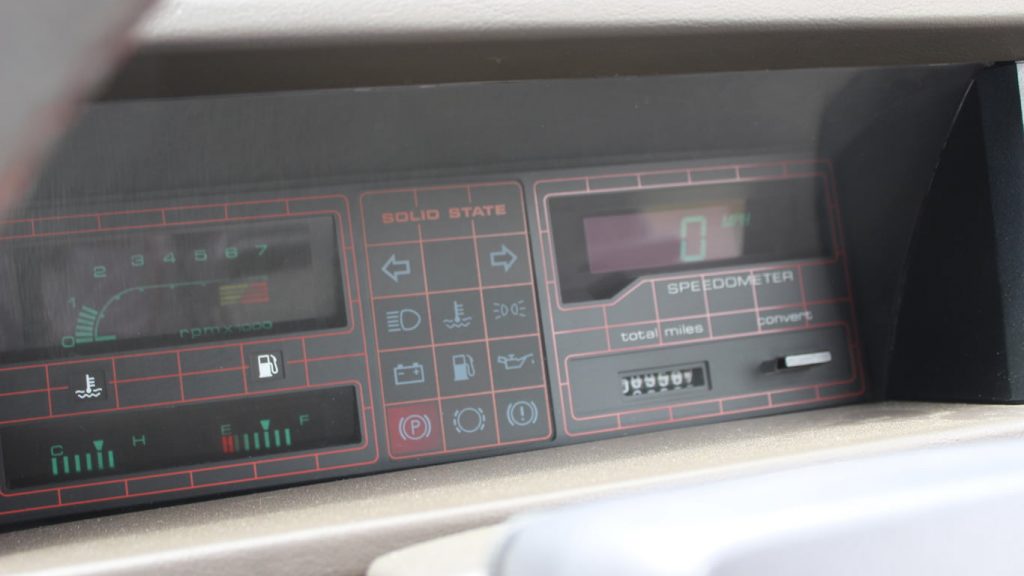 Touchscreen displays have gone from the preserve of premium cars and plush trim levels to ubiquity in a very short space of time. Even the Dacia Sandero Expression, the second tier of Britain's cheapest car, has an eight-inch display. The tech has come a long way since Buick fitted a touchscreen as standard equipment on the 1986 Riviera.
The digital dashboard goes back further, to the wedge-tastic Aston Martin Lagonda of 1976, but the 1980s was the decade of the digi-dash. Audi quattro, Opel Monza, Vauxhall Astra GTE and Maestro (MG and Vanden Plas) are just examples of cars that gave the driver a Tron-like view behind the steering wheel. Some digital dashes, like the one on the Subaru XT Turbo, looked like the display on the Tomy Racing Turbo you played with in Boots while waiting for your mum to finish shopping. Yes, the high street retailer used to sell cool stuff like games consoles.
Speed camera detectors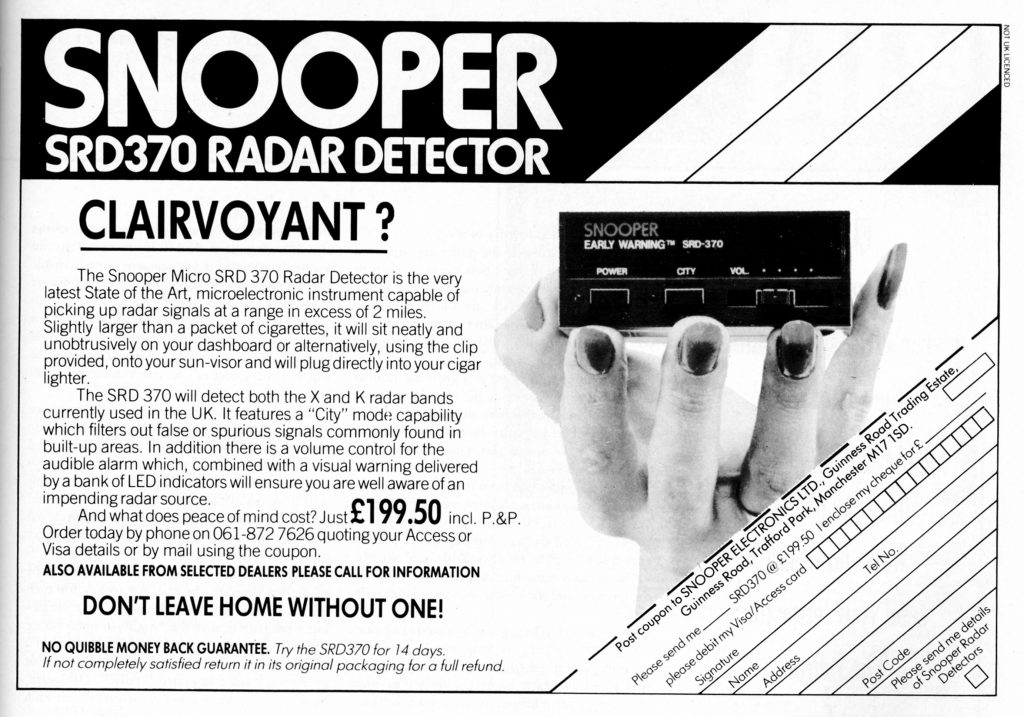 Most drivers rely on their car's infotainment system or a smartphone app to warn them about speed cameras. Waze is particularly good at alerting motorists to the presence of a police officer with a radar gun on a motorway bridge or your favourite B-road.
This modern tech has left the portable speed camera detector clinging on to the top of the dashboard, fighting for its life. Detectors grew in popularity in the US following the introduction of the 55mph speed limit in 1973 and soon became a million-dollar industry. Using a detector in your Metro or Nova felt like you were engaged in a game of cat and mouse with the cops. Like a budget Burt Reynolds or second-class Sally Field.
Pop-up headlights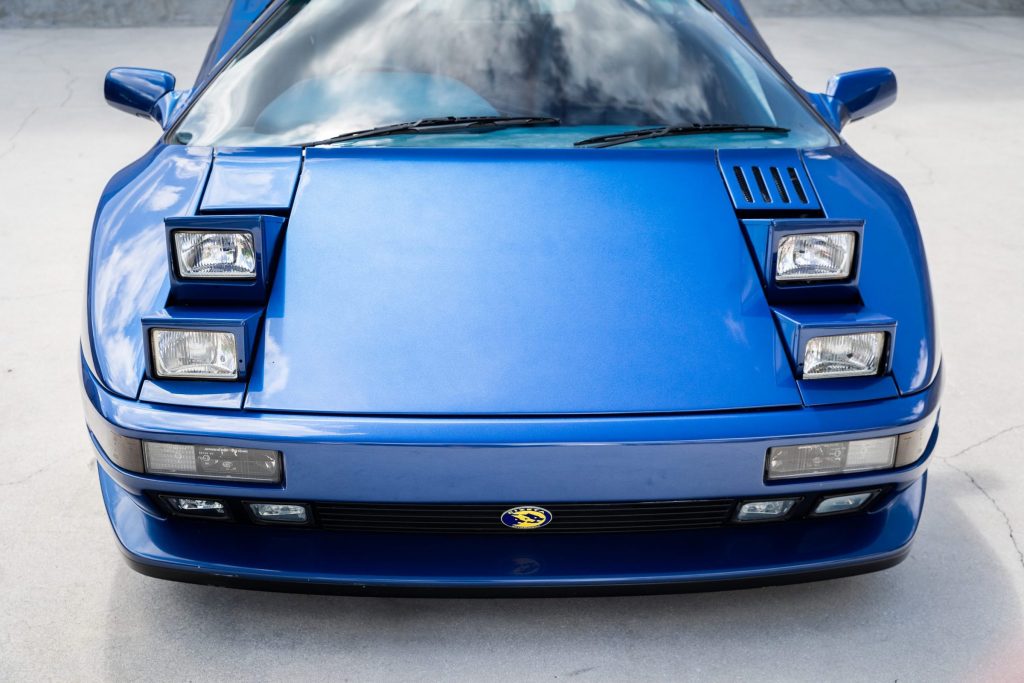 We could be accused of cheating for including pop-up headlights, not least because they were as popular in the 1960s and '70s as they were in the '80s and '90s. They managed to hold on until 2004, when safety legislation saw them close for the final time; the last production cars to feature pop-ups were the Corvette C5 and Lotus Esprit.
What's the most RADwood car with pop-up headlights? Honda Accord Aerodeck? Volvo 480? Subaru XT? Vector W8? It must be the Cizeta-Moroder V16T with its stacked headlights. We doubt we'll see one in Bicester, but we'd love for it to roll into town with Together in Electric Dreams playing on the Pioneer stereo. Heck, we'd settle for Cars That Go Boom.
Headlight wipers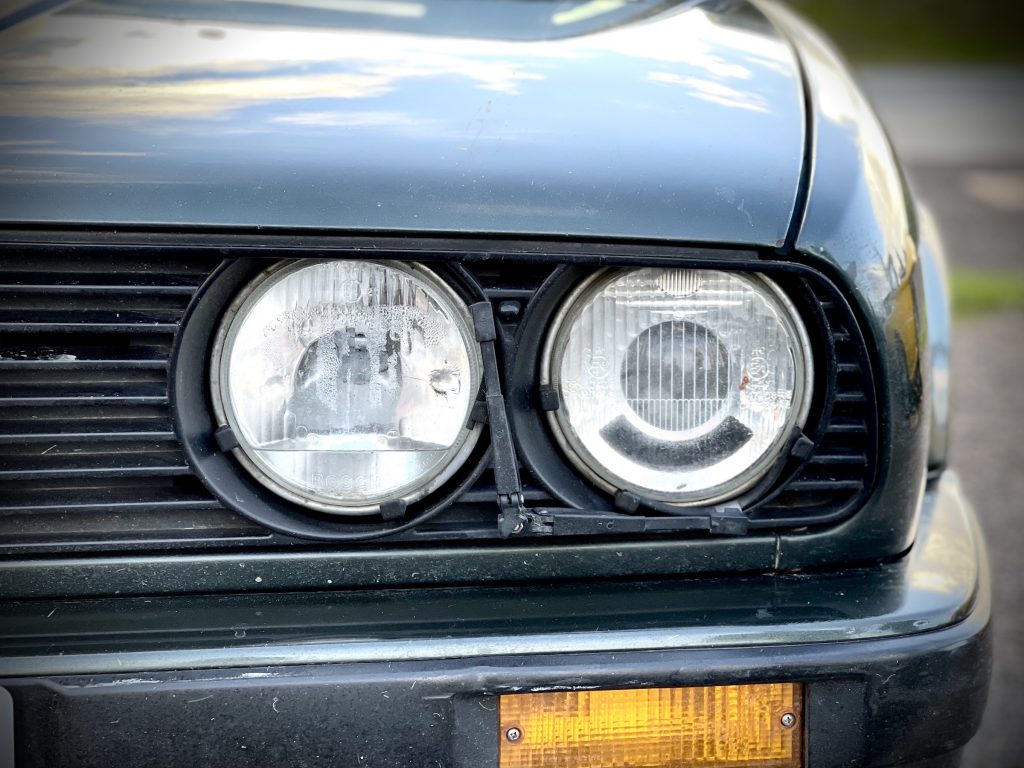 You're not a true car enthusiast if the sight of a pair of headlight wipers doesn't make you go weak at the knees. Seeing them in action has an effect encapsulated by that meme showing Leonardo DiCaprio biting his fist in The Wolf of Wall Street. Come to think of it, is anyone planning on arriving at RADwood dressed as Jordan Belfort? You'll need a Testarossa or Countach.
Saab (who else?) pioneered the use of headlight wipers when it introduced them on the 99 in 1970. Others, such as Volvo and Mercedes-Benz, followed with varying degrees of ingenuity and success. BMW's solution on the E30 3 Series was a particular delight.
CD players, CD autochangers, cassette players and minidisc players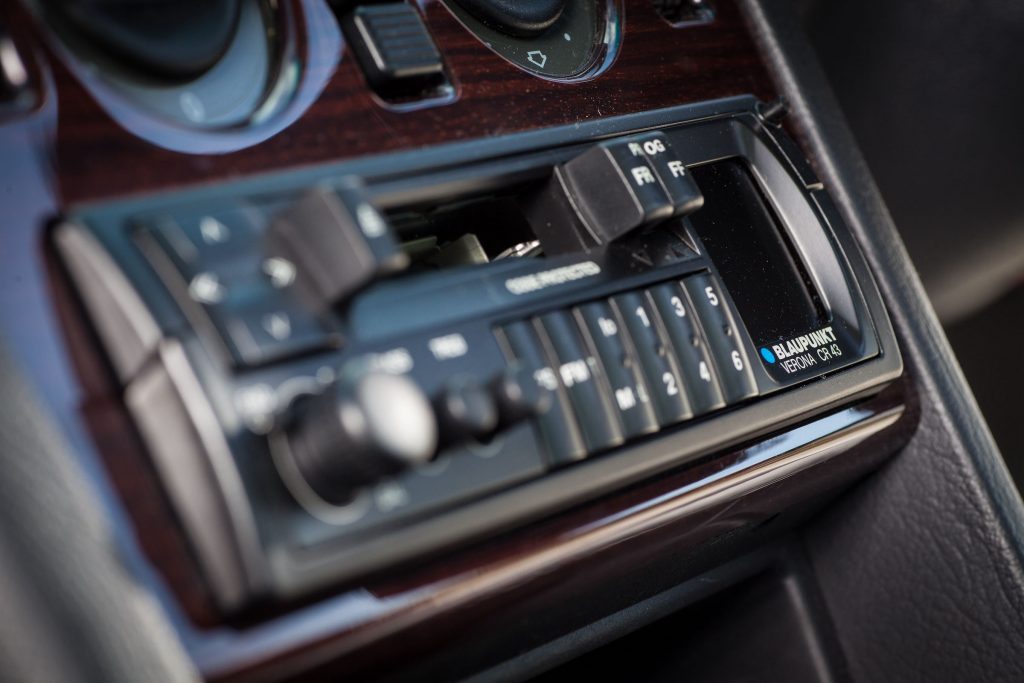 Nostalgia is everything. You'll know from our piece on car accessories we miss that we mourn the passing of aftermarket audio. We can extend this to the sight of a single DIN radio in a car of the 1980s or '90s. Seeing a modern system in a classic is like spotting a satellite dish on a thatched cottage.
Tigra and Bunny D never sang about Apple CarPlay or Spotify. They didn't have time for DAB, Android Auto or iTunes. Think of the summers of the past? Could you imagine the Fresh Prince singing about adjusting the bass and letting the 10.5-inch touchscreen infotainment system blast? Of course not.
Four-wheel steering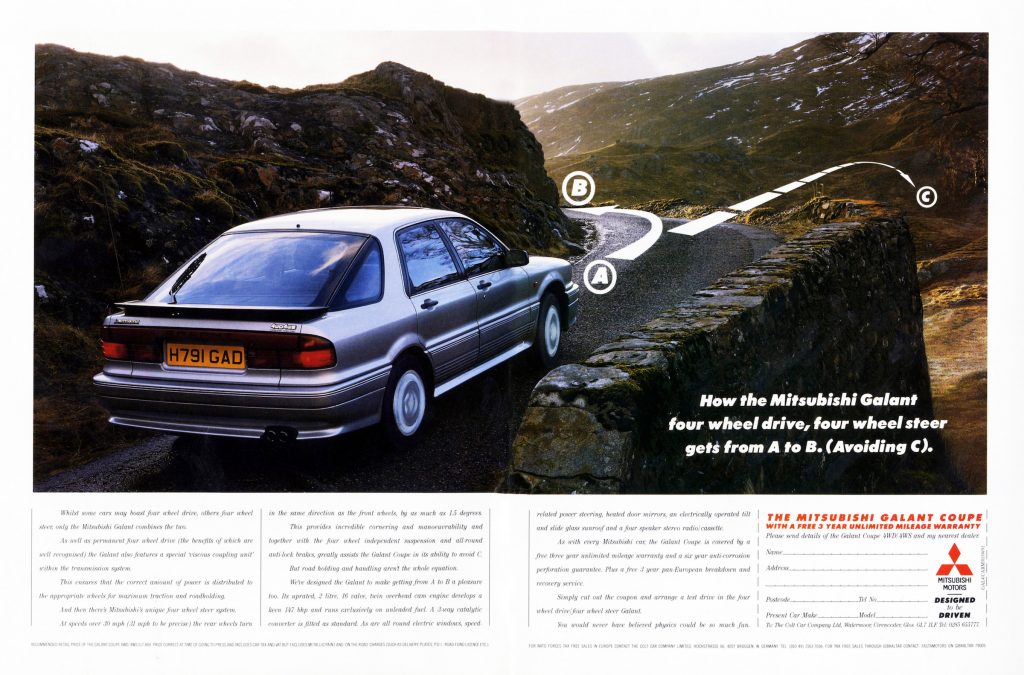 It might be making a comeback, but four-wheel steering looked like it would corner the market in the 1980s. Not passive rear steering, as seen in cars produced by the likes of Porsche and Citroën, but proper four-wheel steering, also known as 4WS.
First seen in 1985 on the Nissan R31 Skyline, the tech arrived on these shores in other Japanese cars like the Honda Prelude, Mazda 626 and Mitsubishi Galant, along with the BMW 850 CSi.
Reviewing the Honda Prelude 2.0i-16 in 1987, Autocar said: 'The four-wheel steering system is an unqualified success, well almost.' We'll spare you the minor reservations, because in conclusion, Autocar said it 'works well and suffers no major drawbacks'.
The advert for the Mitsubishi Galant is one of our favourites, not least for its clear message. Four-wheel drive and four-wheel steering get you from A to B (avoiding C). Quite. Oh, and that 4WD4WS badge is totally rad.
See you at RADwood; don't forget your espadrilles.
Read more
RADwood is coming to town – get the look and get your tickets, now!
Class of '22: Volkswagen Corrado VR6
Old car accessories we miss (and some we don't)